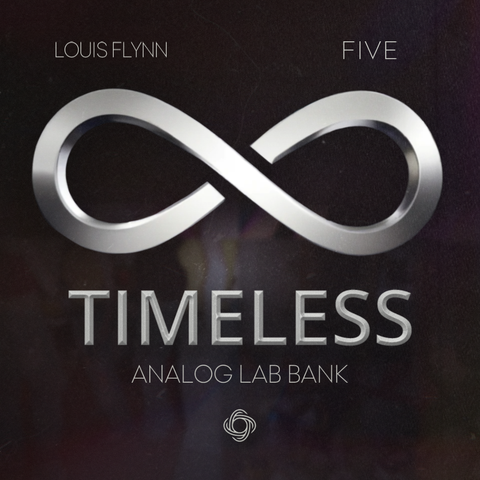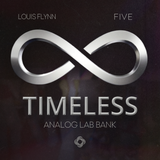 Louis Flynn x five - TIMELESS (Analog Lab Bank)
70 Analog Lab Presets
30x Keys
15x Pads
13x Basses
10x Leads
2x Arps
Includes 12 BONUS Drum Loops if you purchase the bank in the first week!
*bank only compatible with the latest version of Analog Lab V*
After taking a year's break from releasing any Analog Lab banks, Louis and five are back with their best collection of sounds to date.
Consisting of sounds taken from and inspired by hit songs from the 1980s to the present day, this bank provides the tools to create samples, beats and songs of the highest calibre.
We recommend using these sounds in areas that they haven't been used before- try using an 80s vocal bass from the bank in a dark sample for Future or try using the main pluck sound from "Look At Me Now" in a lo-fi R&B melody suitable for a Kingsway pack.
This bank has been in the works since 2021 and is some of our favourite work out of our whole catalogue. We hope you enjoy using it as much as we have!
excellent
there is some fluff in here but also some great sounds. some of those made it into tracks immediately. looking forward to more packs from this company
Timeless bank Slaps
I've used at least one preset on pretty much every beat I've made sine I bought it!
It's alright not wht I expected but it's not bad
Not worth
Honestly was really excited about this bank, but the sounds are just kinda average and not worth the time. Also, a good portion of the sounds don't even work properly as well. Mid.
Louis Flynn x five - TIMELESS (Analog Lab Bank)