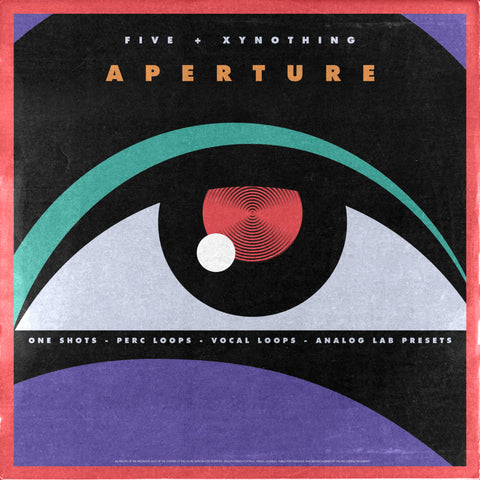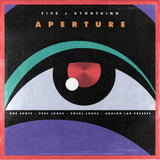 five & xynothing - APERTURE (Multi Kit)
Multi Kit consists of the following:
25x Analog Lab V Presets
216x One Shots
24x Percussion Loops
10x Vocal Loops
9x Noise Textures
APERTURE is a deep dive into the mechanical collection of sounds that five and xynothing have been known for incorporating into their compositions over the last year. This latest release from Loophole Sounds includes 100+ synth and bass one shots, as well as textures, percussion loops and vocal loops. It also includes 25 bonus presets for Analog Lab V utilizing synths across the Arturia collection.
APERTURE includes classic nostalgic soundscapes with a mix of futuristic inspiration, making any vibe you can visualize.
*bank only compatible with Analog Lab V*
*all presets and one shots are for use royalty free*
*vocal loops are not royalty free*
Instagram: @fivecrzy @xynothing_
Preview: 

Hit or miss for me
Overall I loved the textures in the sounds, very unique sounding. The levels on most of the sounds in the analog bank were incredibly too low. I've had to turn many of them up manually. I wish there was a specific key associated with the tonal one shots, takes too long to find exactly where to put the sound imo.
Aperture
Great kit. Super dope sounds
five & xynothing - APERTURE (Multi Kit)
Great kit!
Love this kit! Everything was great I'll be back for more products.
five & xynothing - APERTURE (Multi Kit)